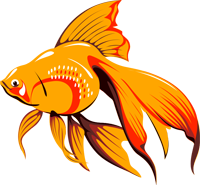 FISH Camp
FISH Camp is a 4 day camp for our incoming students. This camp will get the students familiar with the building, classroom location and introduction to the block schedule. It will also assist the students familiarize themselves with the courses offered, course content and expectations of SBM.

FISH Camp is required for all incoming students.
It will be held Monday July 30 to Thursday August, 2, 2018
Hours are Monday, Tuesday and Wednesday 8:00 am - 4:00pm and Thursday 8:00 am-2:00 pm.

Breakfast and Lunch will be provided each day, however, transportation is not.
Business Casual Dress is REQUIRED for Tuesday July 31, and Business Professional Dress is REQUIRED for Thursday August 2.

We would also like to invite prents to have "Coffee with the Principal" Wednesday August 1 from 8-9 am. You can meet and greet our wonderful Principal Michele Broughton!!
___________
**Algebra Camp for new students**
Required for students who HAVE NOT taken and passed Algebra I.
Monday-Thursday June 11-14 and 18-21 8:30 - 1:00 pm
(All 8 days are required)
_______________________